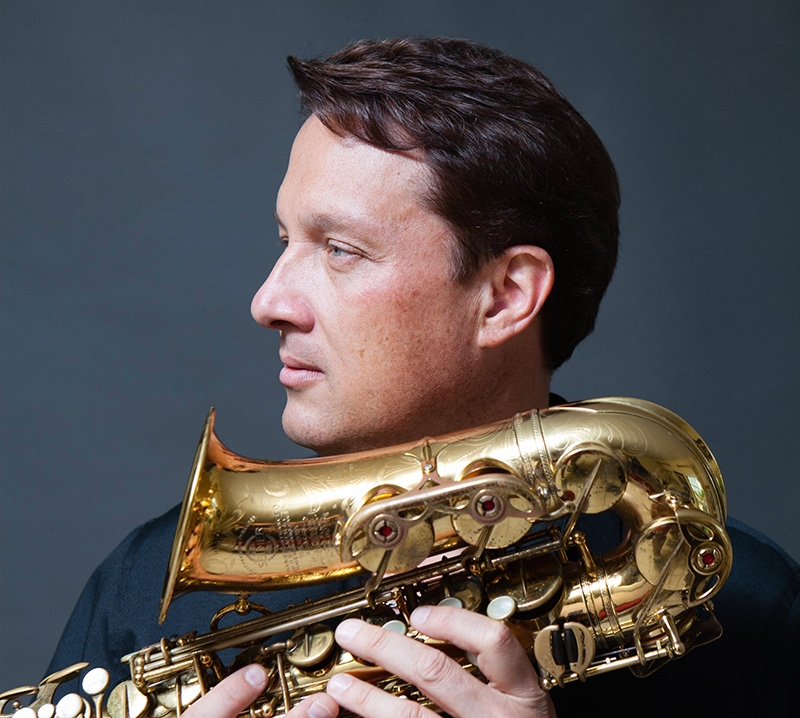 Wayne Gutshall is a saxophone player/composer from Miami, Florida. For years Wayne has played on the Miami music scene and abroad performing with many of the world's most popular Latin pop stars, Latin jazz stars, and American pop stars. Wayne recently played on Ed Calle's Mamblue CD which won a 2015 Latin Grammy for Best Instrumental Album.
Wayne has performed and recorded with such artists as the Motown Group: The Four Tops, Rita Moreno, Franco DeVita, Arturo Sandoval, Phil Woods, Maria Conchita Alonso, Willy Chirino, The Sábado Gigante T.V. Show Orchestra, Roberto Carlos, Yolandita Mongue, Ed Calle, Albita Rodriguez, Bobby Rydell, Roberto Torres, Dave Valentin, Nestor Torres, Olga Guillot, Roberto Ledesma, Olga Tanon, Fredrico Brito, Roberto Perera, Sammy Figueroa, Nathan Watts and the New World Symphony Orchestra. Wayne has also recorded various jazz projects and recorded a music instructional video with the drummer and bass player from the Stevie Wonder Band.
In addition to his performing accomplishments, Wayne was an adjunct professor at Miami-Dade College for seven years. He was the instructor of saxophone and also taught courses in Music Appreciation and Jazz History. Wayne also holds a Bachelor's Degree in Studio Music and Jazz and a Master's Degree in Jazz Education from the University of Miami.